Airtech System held MET (Maryland Electrical Testing) product safety certification labelling ceremony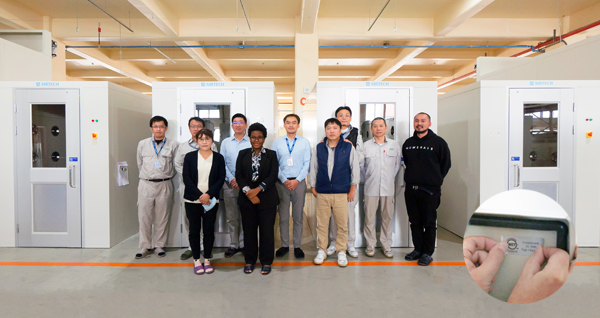 Airtech System held a MET (Maryland Electrical Testing) product safety certification ceremony at 10 am on December 3, 2021. Thanks to the support of the cooperating unit, AIRTECH SYSTEM (ATS) successfully passed the "MET" Certification and completion of the labelling ceremony.
Thanks to the joint efforts of various departments of AIRTECH SYSTEM (ATS) for several months, the Air shower recently exported to the United States has successively completed telecommunication tests, safety regulations, and other related tests, and was obtained the UL certificate.
Among them, we would like to thank the internationally renowned electric vehicle brands for their trust in AIRTECH SYSTEM (ATS) and the great assistance of relevant units to promote the recognition of high-quality products. AIRTECH SYSTEM (ATS) will uphold quality and perfect customer service, and continue to create a clean and comfortable environment for those who need it..
The certified product is AIR SHOWER (TURBO DC BLOWER):
Introduction:
Air shower (AAS) is designed to provide a doorway regulator among the clean production space and the exterior world, and also the preliminary entryways of the cleanroom after the gowning rooms. The purpose is to reduce particle contamination via high-pressure air to remove dust, fibrous lint, and other contaminants from personnel or object surfaces. It significantly reduces the number of airborne particulates introduced, leading to a clean environment for high-quality production.
Features:
1. Adopt DC energy-saving blower to produce large air volume and low power consumption.
2. Equipped with the human-machine interface, the operation is more intuitive and convenient.
3. Ultra energy-saving LED lighting.
4. Equipped with a double-sided mirror to organize clothing and grooming.